The connection between mental and physical health is a complex and bidirectional relationship, where one's mental well-being can significantly impact their physical health, and vice versa. This interplay underscores the importance of addressing both aspects of health to achieve overall well-being.
There are many mysteries about how we develop, but one thing is clear – early humans moved far, and fast.
Research carried out by anthropologists suggests that our early ancestors had the bodies of Olympians and travelled around 12 miles a day – often running for a significant part of this. For many people, the thought of doing so much exercise in today's world may in itself bring on a bout of anxiety.
But the truth is, we need to keep moving to feel good. In this blog we will look at mental health vs physical health, how the two are inexplicably linked and the benefits of marrying them up for better overall wellness.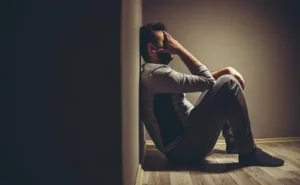 10 key points a must consider about Mental and Physical Health
Stress and the Immune System: Chronic stress can weaken the immune system, making individuals more susceptible to infections and illnesses. Stress triggers the release of stress hormones like cortisol, which, when consistently elevated, can lead to inflammation and various health issues, including cardiovascular problems.
Mental Health and Chronic Diseases: Mental health disorders like depression and anxiety are often comorbid with chronic physical conditions such as diabetes, heart disease, and obesity. Managing mental health can improve outcomes for these conditions.
Pain and Psychological Well-being: Physical pain, whether acute or chronic, can have a significant impact on mental health. Persistent pain can lead to depression, anxiety, and reduced quality of life. Conversely, mental health interventions like cognitive-behavioral therapy (CBT) can help manage and reduce pain perception.
Lifestyle Factors: Mental health can influence lifestyle choices. For example, people with depression may be less motivated to engage in physical activity or eat a balanced diet, which can contribute to physical health problems.
Social Support: Social connections and support networks play a crucial role in both mental and physical health. Isolation and loneliness can contribute to mental health issues and increase the risk of certain physical illnesses.
Biological Factors: There are biological mechanisms linking mental and physical health. For example, neurotransmitters and hormones involved in mental health regulation can also impact bodily functions. For instance, serotonin, a neurotransmitter associated with mood, also plays a role in regulating digestion and appetite.
Placebo and Nocebo Effects: Beliefs and expectations about health outcomes can influence how people experience physical symptoms. The placebo effect can lead to improvements in physical conditions when individuals believe they are receiving effective treatment, while the nocebo effect can worsen symptoms due to negative expectations.
Health Behaviors: Healthy behaviors like regular exercise, adequate sleep, and a balanced diet can positively impact both mental and physical health. Engaging in these behaviors can reduce the risk of mental health issues and various physical illnesses.
Integrative Approaches: Many healthcare providers are adopting integrative approaches that consider the whole person, addressing both mental and physical health together. This approach often involves collaboration between mental health professionals and medical practitioners.
Preventive Measures: Early intervention and prevention are key to maintaining overall health. Regular check-ups, screenings, and mental health assessments can help identify potential issues before they become more serious.
In conclusion, the mind and body connection highlights the intricate relationship between mental and physical health. A holistic approach to well-being that addresses both aspects is crucial for maintaining a healthy and fulfilling life. Individuals should prioritize self-care, seek support when needed, and be mindful of the ways in which their mental and physical health interact.